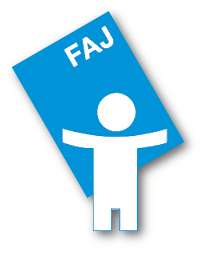 FAJ, with its customized training and workshops, contributes to adding more expertise to the youth arena and ensures that youth (aid) professionals are equipped the best way possible with the skills needed to guide their target groups.
The learning ambitions and needs from (member) organizations are identified through surveys, studies and information from member meetings. FAJ examines the supply offered by the market, to determine which possible educational programs meet these needs.
To meet the demands for the training in the youth field effectively, FAJ organizes trainings, workshops or contracts third parties with the necessary knowledge and skills. Collaboration is also sought with local, Dutch or other foreign organizations to develop customized trainings and workshops.