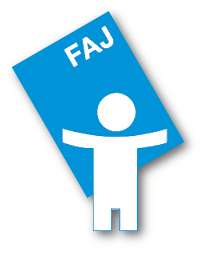 'Roefelen' is a Dutch word for sniffing around. It's a term used in relation to career orientation for children. The 'Roefel' project comprises of three relating courses at school and a final sniffer afternoon at local businesses. Through interactive lessons at school, the children participating in this project are provided with information about early craftsmanship and how the local economy works.
They can ask all kinds of questions to professionals, who are invited into the classroom to talk about their profession. For the final sniffer afternoon, local businesses will open their doors for a look behind the scenes.
The 'Roefel' project is a collaboration between FAJ, 'Fundashon Desaroyo i Progreso' (FDiP) and 'Fundashon Negoshi Pikiña' (FNP) in Curaçao  and  in Bonaire  the collaboration is between FAJ, Chamber of Commerce and Mangazina di Rey and has been successful for many years. Through this project, children from the seventh and eight grades, learn, through an active and lively manner, about labor through the ages and the concept of paid work as implemented in current (local) businesses and organizations.